A new Camfil case study at Music City Center, a well-known event center located in the heart of Nashville, Tennessee, exemplifies the difference that highly efficient air filtration can make in energy consumption, labor hours, and landfill waste over less effective solutions.
Case Study Report Covers:
CAMFIL HI-FLO ES MERV 13A POCKET AIR FILTERS DELIVER CLEANER INDOOR AIR WHILE LOWERING FILTER-RELATED COSTS 34% AND LABOR HOURS 80%.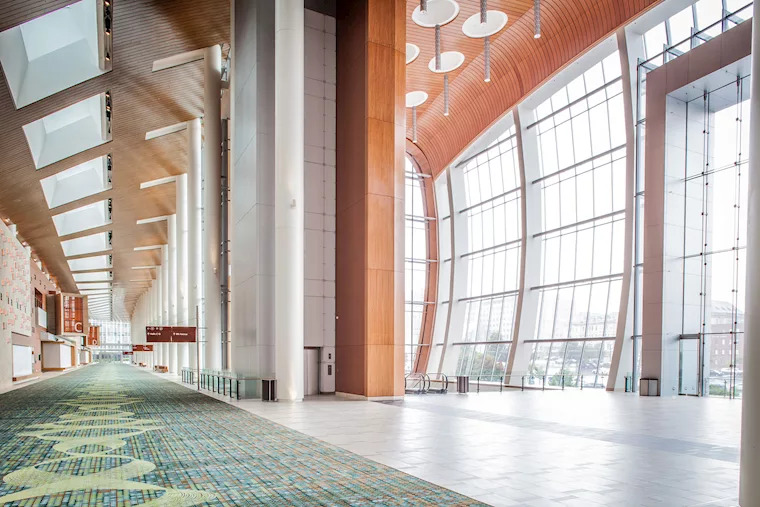 Read Camfil's full Music City Center air filtration case study here.

The case study covers: 

The Situation

Better Air Filtration for Public Buildings

Camfil's Air Filtration Solution for Nashville Event Center Lasted Three Full Years

Better Air Filtration for Public Buildings

(Watch the interview on Camfil's YouTube channel.)
About Music City Center
Music City Center is located in the heart of downtown Nashville, Tennessee. The 2.5 million square foot facility has hosted countless high-profile events and is a popular venue for industry exhibitions, art shows and concerts. Read case study
About Camfil Clean Air Solutions
For more than half a century, Camfil has been helping people breathe cleaner air. As a leading manufacturer of premium clean air solutions, we provide commercial and industrial systems for air filtration and air pollution control that improve worker and equipment productivity, minimize energy use, and benefit human health and the environment. We firmly believe that the best solutions for our customers are the best solutions for our planet, too. That's why every step of the way – from design to delivery and across the product life cycle – we consider the impact of what we do on people and on the world around us. Through a fresh approach to problem-solving, innovative design, precise process control, and a strong customer focus we aim to conserve more, use less and find better ways – so we can all breathe easier.
The Camfil Group is headquartered in Stockholm, Sweden, and has 31​ manufacturing sites, six R&D…
KISS PR Podcast Story Source link
This is the "wpengine" admin user that our staff uses to gain access to your admin area to provide support and troubleshooting. It can only be accessed by a button in our secure log that auto generates a password and dumps that password after the staff member has logged in. We have taken extreme measures to ensure that our own user is not going to be misused to harm any of our clients sites.