Crypto Elite's Battlegrounds(CEBG)has received a round of angel investment spearheaded by KuCoin Ventures and it will now be deeply engaged in KuCoin's GameFi ecosystem building initiative.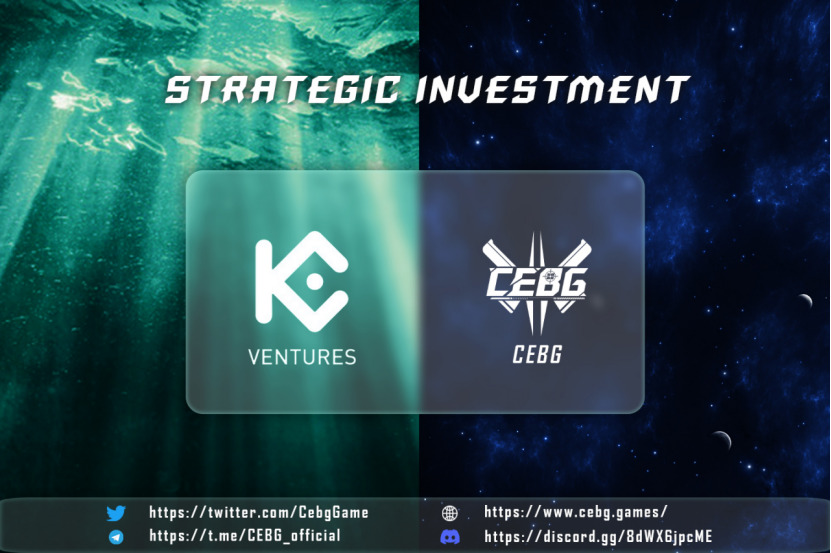 The Game Behind the Story
CEBG is an online multiplayer Battle Royale game which is located in a lost civilisation on an isolated war-land. In the game, players land in the war zone, searching for guns to shoot other players, fighting each other for precious resources. The game was inspired by PUBG: EACH TIME, ONLY ONE SURVIVE…
CEBG is the first Anime game on blockchain with the elements of BEAUTY and MECHA, which make the game experience even richer.
Distinguishes itself from other Play-to-Earn games, CEBG has innovated and designed an player-friendly Free-to-Play mechanism. Players can enjoy playing and experiencing the joy of the game.
Beyond Play-To-Earn
Besides earning $CEG and $CEC tokens through PVP and PVE, players can also earn a wide range of in-game items in reward for their achievements and other in-game activities.
Aside from its compelling gameplay, CEBG also boast great social attributes, such as allowing players to team-up with friends to participate in battles. Beyond this, its social module allows for seamless integrating into SocialFi mechanics, facilitating such social gameplay behaviours as teambuilding, online voice chat and streaming. The friend-making element of CEBG is perhaps the game's greatest fun element, which will continue to infuse the game with new ideas and player interest.
All players in the community can participate in the building of CEBG, which, along with its other attributes, affords CEBG the strong opportunity to become the leading mobile blockchain game.
GameFi2.0
The entire GameFi sector is currently undergoing a metamorphosis from GameFi1.0 to GameFi2.0; and the very concept of GameFi, which was originally driven and dominated by financial attributes, is…
KISS PR Podcast Story Source link
This is the "wpengine" admin user that our staff uses to gain access to your admin area to provide support and troubleshooting. It can only be accessed by a button in our secure log that auto generates a password and dumps that password after the staff member has logged in. We have taken extreme measures to ensure that our own user is not going to be misused to harm any of our clients sites.