GDA Capital's Family Office Summit, co-hosted with Secure Digital Markets, brings together investors, asset managers, trustees, and companies from around the globe to explore the bleeding-edge technologies transforming the world. The annual event is set to kick off virtually in the Metaverse on August 5.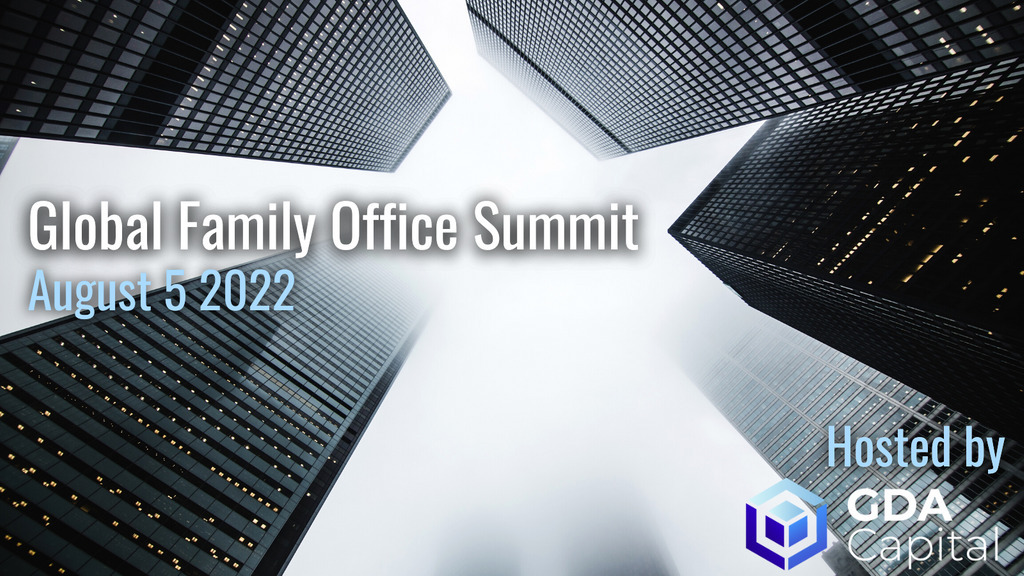 At the summit, traditional family offices will come together from around the world to hear from investment managers, tech luminaries, innovators, entrepreneurs, and the disruptive projects and teams funding and pursuing the next generation of high-impact technological endeavors.
The event will be headlined by Alex Tapscott, the Canadian business author and advisor who is best known for his revolutionary work on how emerging technologies such as blockchain and cryptocurrencies impact business, society, and government. His critically acclaimed non-fiction best-seller, Blockchain Revolution: How the Technology Behind Bitcoin and Other Cryptocurrencies is Changing the World has been translated into over 15 languages, and he has held TED Talks, co-founded the Blockchain Research Institute, and was recognized in 2017 with the Digital Thinking Award from Thinkers50.
Mr. Tapscott will open the event with his talk titled How the Digital Asset Revolution is Transforming Money, Business, and More. Other topics that will be discussed during the event include the digital asset revolution; the transformation of money and business; building the future digital economy; diversifying in alternative assets and disruptive investments; the impact of regulations on digital assets; NFTs and the creative economy of Web3; and disruptive investment strategies for family offices.
David Lucatch, CEO of Liquid Avatar Technologies Inc., a publicly listed blockchain, fintech and digital identity company and Managing Director of Aftermath Islands Metaverse, an interactive virtual reality world built on blockchain technology, is also attending the event as a panel moderator. Mr. Lucatch and his team…