At present, it's estimated that over a third of the world's population are Gamers. With many traditional game developers starting to experiment with blockchain technology, and ever-increasing public sentiment towards the Play-to-Earn (P2E) genre of games, it might be hard to believe that P2E games only make up about 1% of the overall gaming market. This huge discrepancy in interest between AAA and blockchain-incorporated games is mainly due to many such blockchain games prioritizing the P2E aspect, instead of putting more resources into the quality of gameplay, unique ideas, and graphics.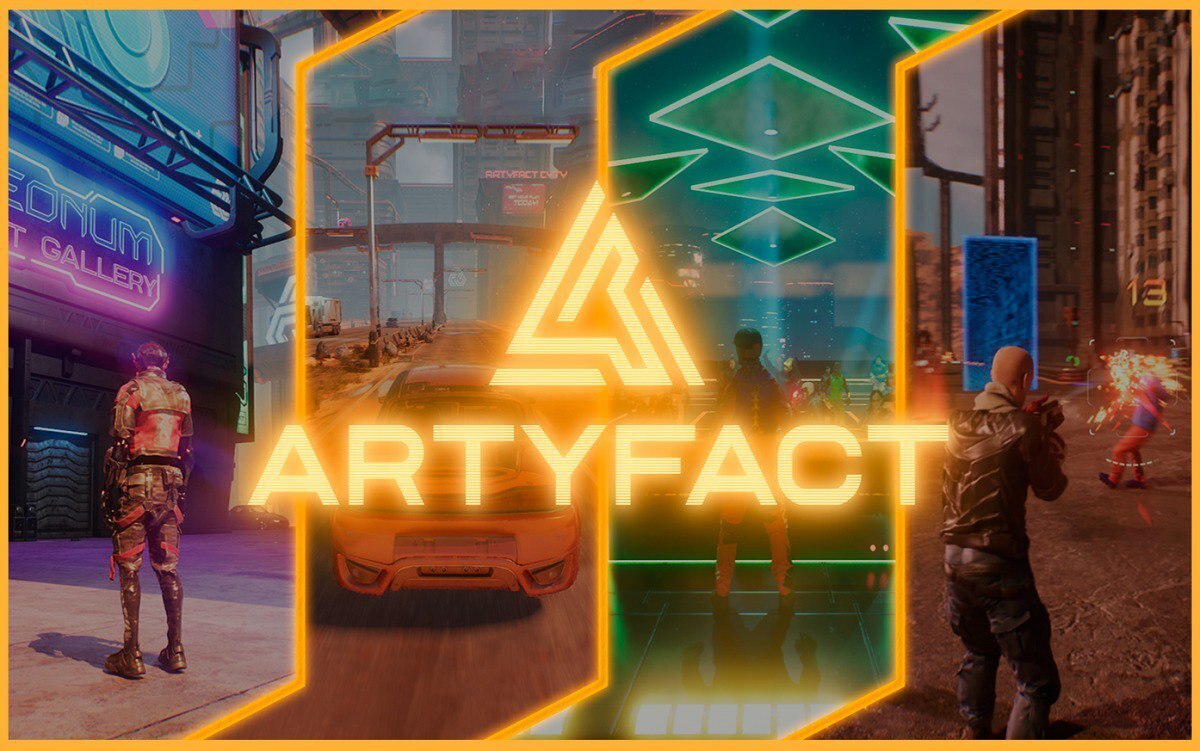 Artyfact, an upcoming open-world gaming metaverse built on the Binance Smart Chain and powered by Unreal Engine 5, aims to address this issue and be the first game that truly brings together the best of both worlds.
Artyfact's team will do so by building a Web3 Gaming Metaverse with high-quality graphics and addictive gameplay, while incorporating revolutionary Play-and-Earn (PAE) model into the economics. This will make it an exciting and engaging gaming world that also has earning elements, rather than being a chore you have to perform to earn rewards in usual P2E games. Artyfact team recently published a demo of one of the play-and-earn games of its metaverse, which made a splash in the GameFi community. You may find a video demo below.
Moving on, here are some of the features that make Artyfact stand out from some of its competitors:
Unreal Engine 5 
Artyfact is the first web3 gaming metaverse built using Unreal Engine 5 – the latest and most advanced 3D graphics engine on the market. This allows the game to provide users with a whole new level of detail and immersion in the virtual world, giving way to a realistic and enjoyable gaming experience. 
$ARTY Token 
$ARTY is the native in-game and governance token of the Artyfact ecosystem. It can be used to purchase Artyfact game items (NFTs), participate in the governance of the Artyfact Decentralized Autonomous…
KISS PR Podcast Story Source link
This is the "wpengine" admin user that our staff uses to gain access to your admin area to provide support and troubleshooting. It can only be accessed by a button in our secure log that auto generates a password and dumps that password after the staff member has logged in. We have taken extreme measures to ensure that our own user is not going to be misused to harm any of our clients sites.