Entice Your Clients
With Custom Distribution!
Join KISS PR White Label Ecosystem Membership
Expand your business by becoming a reliable partner.
Call for custom pricing that fits your budget!
---
MarketWatch Press Release
Looking to share your latest news with the world? Posting on MarketWatch is a great way to do it. Not only is Marketwatch a leading financial news site, but it also gives high trust and traffic factors, making it a valuable platform for getting your story out there.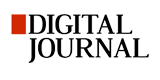 Digital Journal Press Release
Digital Journal is a good website to publish your article. This website is a Google News website, which means that your article will be seen by many people and it will help improve your website's search engine results page (SERP) ranking. Additionally, this website will provide you with a lot of traffic!
FOX/ABC/NBC Lifestyle News Affiliates
Our news affiliates' site is uniquely different. Our content is posted in lifestyle sections, which gives your story an influencer-style feel and credibility that other affiliate sites lack.
---
AP NEWS Press Release
The AP NEWS site is a website that can help improve your website's traffic. It is especially helpful for SEO (search engine optimization).
Yahoo Finance + AP News Press Release
This news combo website is great for posting blockchain/financial news and drawing traffic from Yahoo Finance, Yahoo News, Money and more. You can also use our KISS PRs AP News Nitro to boost your PR even more!
Bloomberg Business Insider & Morning Star
If you want to impress your investors and clients, you need to give them the best information possible. Bloomberg, Business Insider, Morning Star, Financial Post, Toronto Sun, Bar Chart and The Globe and Mail are all great news sources when it comes to building credibility for your project.
---
Barchart
The Globe & Mail
LA WEEKLY
---
Tier 1 Premium Sites For Interview Style Content Placement 👇
---
Forbes USA
Entrepreneur USA
Over 1000 News Publications