As we ring in the New Year, many of us like to think big. How can we have the most impact in the new year? How can we recruit and provide the best people with the best tools, training and motivation to excel? How can we find the resources to accomplish all of our grand ideas floating like sugarplums though our holiday-spirited minds?
Here is one of mine. I think it is long overdue, and I'd like to invite you to join in with me.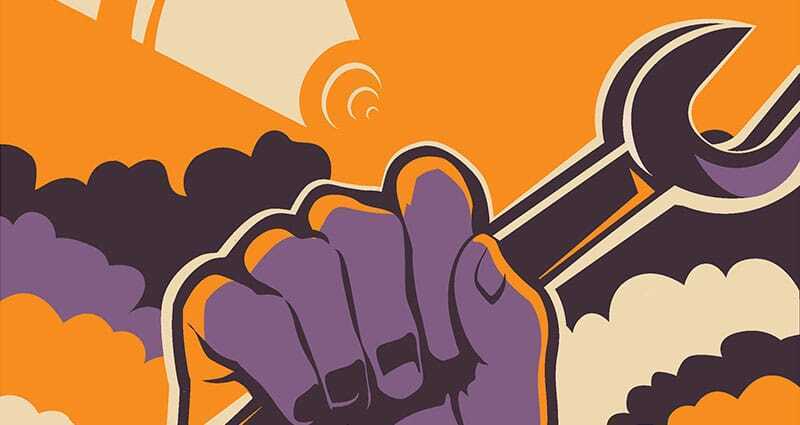 It's Time To Sing About Our Unsung Heroes
Pretty much everyone in our industry knows that aviation mechanics (technicians, AMEs, LAMEs, ground support equipment personnel, etc.) are the unsung heroes of aviation. But that understanding has never seemed to migrate into providing the same kind of focused, world-class training or rock star recognition that the "other folks" get.
You know, the ones that sit up front, push a few buttons, and take credit for getting from point A to point B. Not to dismiss the efforts of these highly trained and skilled professionals that fly, but it has always seemed odd to me that the ones who are behind it all and maintain these finely tuned technologies seem somehow to fade into the background of our collective minds.
Of course, when something goes wrong with a maintenance task, everyone is quick to recognize it—the panel that fell off in flight or the landing gear pin that was left installed. With the millions of maintenance sequences that occur around the globe every week, it's amazing we don't see more of these.
Let me be clear about what I see: Millions of flights across our industry take place safely without significant recognition of the people who make it happen. It's time we take notice and celebrate these men and women as rock stars in their own right.
A Tough Time for Technicians
The airworthiness of aircraft has never been in better hands, but the entire system is severely stressed right now, making it an extremely tough time for professional technicians. COVID protocols, flying schedule…