Every state administers its workers' compensation insurance program differently, but having a policy is mandatory for virtually all companies with employees. And that generally means all types of employees—full-time, part-time, and seasonal. So, yes, seasonal workers can receive benefits under their employer's workers' compensation insurance policy.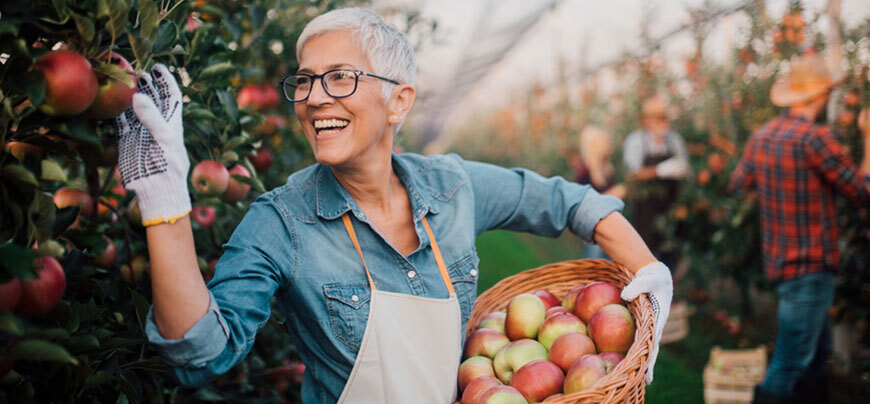 Does Using Seasonal Workers Pose a Risk to My Business?
Business activities come with risk. That's true whether those activities are conducted by full-time employees, part-time employees, or seasonal workers. A seasonal worker may be less familiar with things like your business procedures, the equipment you use, and your facility in general, and therefore may pose a somewhat higher risk than a permanent employee.
However, that doesn't mean you should be reluctant to bring them on as needed. For many businesses, seasonal help is essential in order to keep up with surges in demand.
What Does Coverage Cost? Get an Online Workers' Compensation Insurance Quote.
The cost of workers' compensation insurance is based on gross annual payroll. However, the rate varies by state. For example, the average cost per $100 in wages ranges from $.75 in Texas to $2.74 in Alaska.
If you're wondering, "Will I have to pay the same workers' compensation premium for full-time and seasonal workers?" the answer is no. The premium you pay is calculated based on the payroll you pay your workers, so the premium you pay for covering seasonal workers is based on the (seasonal) wages they receive.
For example, if you have one full-time employee earning $40,000 per year and the rate on your workers' compensation insurance policy is $2.50 per $100 of payroll, you would pay $1,000 in premium to cover that full-time employee. If you bring a seasonal worker on for three months and pay them $10,000 in wages, you would pay $250 for their work comp coverage.
You can get a workers' compensation insurance quote online. It takes just…
KISS PR Podcast Story Source link
This is the "wpengine" admin user that our staff uses to gain access to your admin area to provide support and troubleshooting. It can only be accessed by a button in our secure log that auto generates a password and dumps that password after the staff member has logged in. We have taken extreme measures to ensure that our own user is not going to be misused to harm any of our clients sites.