38 Digital Market is delighted to announce that it will be working with new client Blue Tree Coaching, helping them achieve their professional goals through strategic lead generation and more.
The life and business coaching service provided by Sindy Warren has made its mark with clients from different walks of life. The certified coach is also a lawyer, serial entrepreneur, yoga teacher, and published author. Leading a fulfilling personal and professional life, she has been offering impactful coaching services to clients.
The certified Life And Business Coach has been driven by the goal of helping clients lead extraordinary lives in both, personal and professional areas of their lives. Sindy does that through a combination of mindset and strategy-based tools that have hit the spot with clients. From setting clear goals to creating specific action plans and troubleshooting when needed, the service has it all covered for its clients.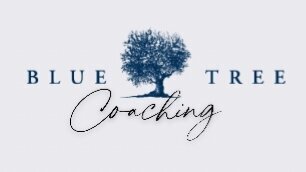 These are just some of the reasons the professional service has won the trust of its clients, and their glowing reviews are a testament to the quality of results they get. But such highly beneficial services as Blue Tree Coaching must be able to reach a wider audience. And that's exactly where the services offered by 38 Digital Market come into the picture.
The Chagrin Falls digital marketing company is renowned for creating marketing plans that are perfectly aligned with clients' requirements and business goals as well. In fact, it has worked with many top companies in different industry sectors and helped them achieve the best results. Its forward-thinking strategies, impeccable execution, and strong customer support are just some of the highlights of the services that hit the right notes with clients.
38 Digital Market offers a wide range of top-notch services, including website design, paid listings, search engine optimization, local SEO, and more. Clients can benefit from…
KISS PR Podcast Story Source link
This is the "wpengine" admin user that our staff uses to gain access to your admin area to provide support and troubleshooting. It can only be accessed by a button in our secure log that auto generates a password and dumps that password after the staff member has logged in. We have taken extreme measures to ensure that our own user is not going to be misused to harm any of our clients sites.