Glory Panet, a Metaverse-DeFi Web3 super-Dapp, closes its private round of $1.3M. Glory Planet is a social metaverse with NFT, DeFi, and gaming potential. The Glory team is on a quest to become one of Asia's leading social metaverses specialising in DeFi.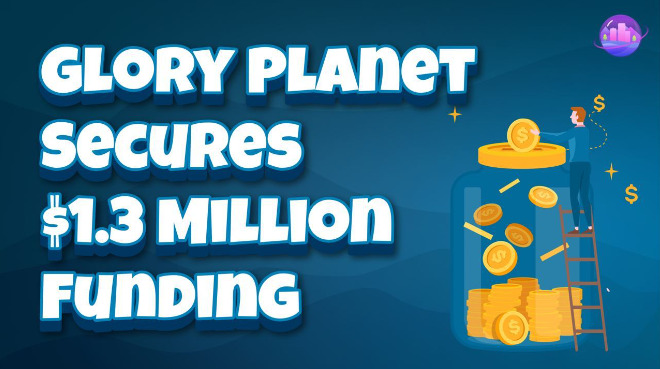 Private round investors and partners include AC Capital, Sharding Capital, 7 O'Clock Capital, Chain Valley Capital, Block Tides Ventures, Starter Capital, Omni Chain Ventures, NF Kings, and Zero2Launch. With each investor having their own unique take on the future of P2E gaming, they have seen Glory Planet's vision, and are confident that this platform will be responsible for an enormous inflow of new users to the entire crypto space.
No Guts, No Glory!
The key pull for the investment sleuths is the ability of Glory's vision to bridge the barriers to entry for non-crypto users and create a self-sustaining in-game economy. The proposition becomes all the sweeter as it resonates with the current narrative across the Web3 industry: onboarding the next million Web3 users and giving true utility composability to the utilities in or around a certain project. Glory planet aims to pull off both with its ambitious yet practical roadmap.
"As a firm focused on crypto investments, Glory Planet's approach to GameFi was a breath of fresh air. We are excited to track the developments of this project as they tap into the most prized market of all: non-crypto players." – William Xu, Managing Partner, Chain Valley Capital
Glory Planet is an all-in-one metaverse where social, gaming, shopping, education, and financial tasks are not only gamified but also profitable. This solves yet another major issue in the Web3 industry. The Current P2E games have an increasingly high entry barrier, with the need to rely on scholarship programs to onboard new users at the expense of diminishing returns. The low-cost entry barrier and guaranteed ROI…