WebWork Time Tracker has been gradually expanding the scope of its functionalities into becoming a task management and collaboration platform.
Initially a time tracker, WebWork has features for time tracking, attendance monitoring, app and website usage, screenshots, activity and productivity monitoring, reports, and more.
Now WebWork is also a task management platform, where users can assign and work with tasks, discuss them in the built-in chat, plan time off and do much more.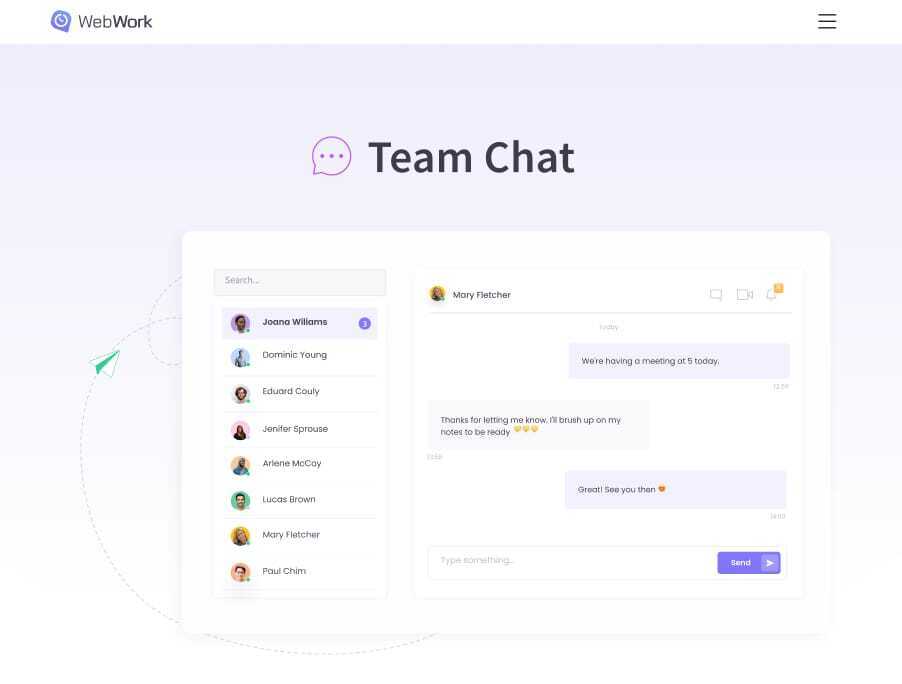 WebWork Is Launching New Features
WebWork is introducing new features that are turning the tool into more than a time tracker. The founder Vahagn Sargsyan says they add new features based on their users' requests and suggestions. "We like listening to our users and considering their suggestions. In fact, we encourage them to share their thoughts on the product, as they are the end users and they can notice things that we won't, despite being constantly in contact with the tool".
"We've recently launched our communication features, which we're very excited about. Now our users can move their communication to WebWork. Those teams that manage their tasks and track time on WebWork, can now also chat and call on WebWork", says Vahagn.
Team Chat
WebWork now has Team Chat, where users can communicate, both privately and in groups. The feature allows for creating channels for team-wide chats and keeping it private for individual chats. Moreover, the chat allows an unlimited number of users, so teams of all sizes can use this feature.
Video Calls (Beta)
Other than chatting, teams can now also hold video meetings on WebWork. The feature is still in beta but will soon be available to all users. They can hold meetings both for discussing work or informal chatting. There is also a whiteboard that team members can use.
HR Tools
"As we are turning WebWork into an all-in-one tool, we are also incorporating features for HR. As of now they are Holiday and Leave Management", says Vahagn.
KISS PR Podcast Story Source link
This is the "wpengine" admin user that our staff uses to gain access to your admin area to provide support and troubleshooting. It can only be accessed by a button in our secure log that auto generates a password and dumps that password after the staff member has logged in. We have taken extreme measures to ensure that our own user is not going to be misused to harm any of our clients sites.